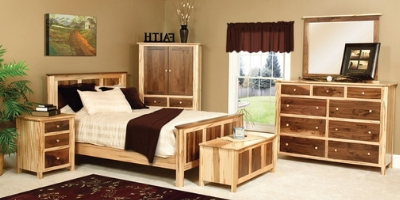 The heart of every bedroom is obviously the bed and after a long day we all long to sleep peacefully saying goodbye to the world for the day. To make your sleep comfortable in the best possible way, a good bed is imperative. Besides working as a comfortable lap for us, a bed has other functions too. For instance, a well designed bed can add to the aesthetic value of your home in many ways.
Before buying wooden furniture, especially beds, our mind goes haywire thinking about the perfect piece. With the present day options and different designs to choose from, we are left in a place of sheer indecision.
Though selecting a particular piece has become difficult, still we cannot complain as different options have made us the provision of getting customised pieces and if you are opting for a bed, there is no other option better than pine beds.
Let us Delve Into The Basic Designs and Styles of Pine Beds:
Spindle Beds - Spindle beds can be identified by the thin pieces of wood equitably divided on the headboard and footboard. If you decide to buy spindle beds, you will find two variants; one is with footboards and the other one is without footboards. The spindles create a light, airy look to the bed. It is a great option for people who love the minimalistic look, but do not want to compromise on the art at the same time. Spindle beds work both in contemporary and traditional homes.

Platform Beds - These beds come in a low profile because these do not need any box spring. They come with simple headboards and usually without a footboard. If you are looking for a bed to suit perfectly in a contemporary bedroom, these are the perfect solution for you.

Sleigh Beds - These beds have derived the name for obvious reasons. It is because they look like a sleigh. You can distinguish them by their elegantly slanted headboard and footboard.

Panel Beds - These beds are strong and sturdy thus they feature a robust look. You may find two types of panel beds; flat panel and raised panel. The flat panel variant features leveled wood panels on the headboard and footboard while the raised panel variant features beveled panels on the footboard and headboard.
These are the basic variants of pine beds. If you are trying to get hold of one such bed then start searching for professional furniture makers in Sydney or walk into a store and check out their inventory.
Did you like reading this article? If yes, then do come back in this blog space for more posts like this.