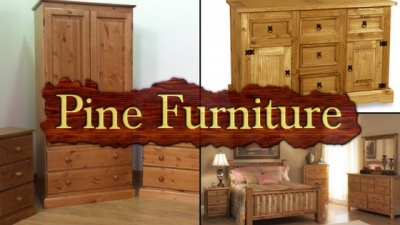 There is a lot of options available in the market when it comes to wooden furniture. However, each type of wood has its own benefit. But when it comes to pine furniture, they are the all time favourite of most homeowners.
The benefits of pine furniture
Most of the furniture pieces made up of pine wood are known for aesthetic appeal. For instance, pine beds in Sydney provide great elegance in the bedroom. The reason is that pine wood is a kind of softwood that has the ability to get customised as per the user's needs. Pine wood generally features a light yellow tinge along with dark grains and knots. Being a softwood, pine can be easily carved out and is very suitable for staining.
Considering pine wood furniture
Pine wood furniture is the best option for customisation. It is popular among most of the people due to its affordability in the market. Pines woods are easy to paint and varnish. Pine wood furniture pieces have a magnificent finish and the natural knots contribute to it. A furniture made of pine wood naturally looks stunning due to the contrasting colours of light yellow with dark grains.
The advantage of mixing
Due to the neutral colour of pine wood, it can be easily blended with other furniture pieces and will not look flashing. Pine wood furniture blend well with various wallpapers and look stunning with different home décor.
Cost effective wooden furniture
Pine woods are more affordable compared to any other wooden material. This is extremely beneficial when it comes to making various furniture items. People often suffer from a misconception that wooden furniture are very expensive, especially if they are customised. But, once you consider to make your furniture with pine woods, you will automatically understand how reasonable the process is.
Durability
Pine woods are strong and thus, make durable furniture pieces. Furniture made of pine wood can be used in regions with harsh weather conditions too. They provide strong platform for kids who love jumping around, as well as naughty pets.
Common people cannot buy expensive wooden furniture like mahogany woods. But pine is a type which is not only durable but also provides an excellent alternative to expensive woods.
Pine is much more pliable than any other wood and can be easily manipulated with different types of woods.
Did you like this post? Leave your feedback in the comment section below and make sure you stay tuned to our blog space for more interesting writeups.