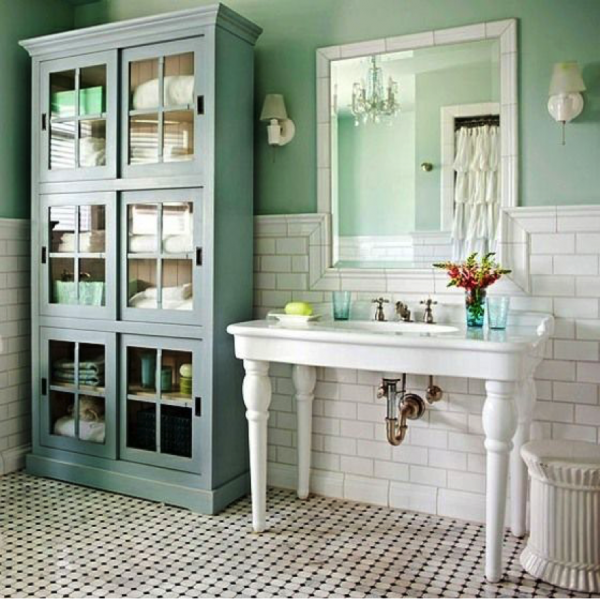 Implementing wooden furniture in a bathroom is a great way to show sophistication. Utilising older furniture as a bathroom vanity adds style along with being fresh. If you're looking to bring some vintage style in your bathroom, read on for some things to keep in mind.
Type of basin
There are four main basin types, each available in an array of material, shape, size and colour options. But be careful when choosing the style because not all basin types will work with all kinds of furniture.
Undermount basins
They are mounted underneath a countertop, which overhangs the basin. These styles are easy to clean and have maximum usable counter space.
Overmount basins
These basins sit over the countertop with a lip around the edge. They can change the look of the furniture paired with them.
Countertop basins
These are vessel basins or sit-on bowls, affixed near the waste outlet at the bottom. They are available in a huge range of material and shape options.
Furniture basins
These are mix-and-match style. The basin, countertop, and sometimes upstand are sold in one piece, with the storage unit fitting neatly underneath.
When looking for the perfect piece of furniture for your bathroom don't stick to tables only. There are various other pieces available, like cabinets and sideboards. Think outside the box and keep hunting until you find something great. Make sure that you stick to pine furniture, since they have excellent durability. You can also buy some bespoke furniture pieces to bring perfection. You can easily get them from pine furniture stores in Sydney.
The most important factor to consider is the size. Check the piece's dimensions, whether it's giving the basin and counter space enough room or not.
Height matters
A general rule for a standard bathroom vanity, with whatever basin type you opt for should finish between 34 to 36 inch from the floor. Considering the height, it's best to have a flexible approach to rules. If it seems difficult to find the perfect vintage piece within the mentioned height, go straight to the option of bespoke pine furniture. When shopping around, keep these helpful tips in mind:
• Is there a place on the furniture piece to hang a mirror?
• How tall is the furniture?
• Is it possible to hang the furniture?
Choosing pine furniture can help you to stay away from all these confusion as they are versatile and can be customised as per requirements.
To know more about various uses of custom furniture, stay tuned to our blog space for further updates.