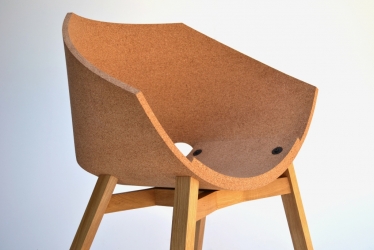 When it comes to interior furnishings, they are the result of precise study that focuses on spaces and environment. Each element in the room becomes adherent because it plays a crucial role in our daily lives. It is not the structure that characterises the tone of a room, but the elements also have a significance. The furnishing and the fabrics complement the other components in a room and provide a character to the surroundings.
In the case of a chair, particularly a wooden one, it can become a key element as a furniture and make the difference on the whole. Wood is a natural material that fits easily in a versatile location. Its beauty is given by the selection of grains depending on the type of tree it has been taken from. The workmanship of the furniture maker along with the quality of the wood exalts the merits, thus ending in unique shapes and lines of a furniture piece.
Wide range of wooden chairs
To get a perfect wooden chair for furnishing an interior space, there comes a wide range of choices. It is not just the type of wood that influences the choice, nor the type of finishing, but actually your careful eye that matter. You must evaluate the shapes and styles of the chairs properly so that they match with your interior décor perfectly. Most of the furniture stores in Sydney provide you with
best quality of furniture pieces
. You can even choose to customise some pieces as per the requirement. The lines and design of a wooden chair create intense communication, which becomes a part of an emotional language.
Geometries and shapes
Generally, a wooden chair looks soft in its sinuous round shape or impressive and austere with square cut shapes. Some grain types draw inspiration from Renaissance models, while others are a modern blend of design and comfort.
Here are some simple and basic examples of wooden chairs with various shapes fit for your furnishing requirements:
Missis
These come with square shapes, softened by rounded ends and embellished with royal details. Missis chairs are ideal for a salon.
Elisabeth
A classic look with a touch of modernity. They are designed to fit in a simple setting with a sophisticated connotation.
Charlotte
Rounded chairs that combine with a precise manufacturing. The front legs are characterised by rich carves with cleaner and linear surface.
However, if you want to add some additional design to these basic designs, you need to consult with the furniture maker.
To know more about wooden furniture and styles, stay tuned to our blog space.