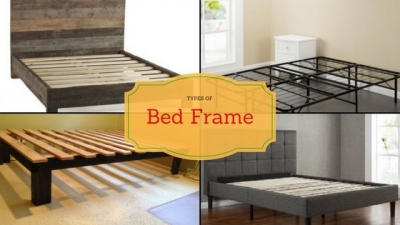 A wooden bed frame which adds style, character, and elegance to your bedroom can be the best option. Apart from the distinctive appearance, there are many other benefits that you might be unaware of till now. Knowing about them is important when choosing a wooden bed frame.
Wooden bed frames come in many different styles. They vary from sophisticated and antique to traditional and contemporary. But the biggest benefit is choice which is down to colour and finish of the wooden frame. Often pine bed frames are applied with solid colour for a completely different appearance like modern white or matte black. Or, it can be simply stained to show off the natural timber grain. However, hardwood bed finish like oak or walnut material can offer a richer and attractive appearance. A major problem with hardwood bed frame is its affordability. Getting a hardwood wooden frame requires a huge investment. On the contrary, pine beds can be easily purchased from an online store in Sydney with a variety of designs and sizes to choose from at a much cheaper rate.
Wooden bed frames often come with a long guarantee, especially for the robustness of the material. A business owner is able to provide such a guarantee only because of the strength and long lasting nature of the structure. Moreover, the method of construction also plays a major role in terms of the lasting quality of the furniture piece.
Pine beds are lighter than hardwood options and thus, they can be moved into any room with ease. This would not quite possible with a bulky and heavier type. A slatted base on a wooden frame also increases ventilation and airflow underneath the mattress, thus allowing to maintain a hygienic and fresh bedroom.
Do you know that wood is one of the most renewable materials on earth that is found abundantly? Forests are an endless source of timber, thus when sustainably harvested will continue forever. Moreover, NSW is the largest producer of radiata pine timber in Australia. This means, apart from the bed frames you can also manufacture other furniture pieces in Sydney as per your choice and design.
Thus, whether it is a softwood or hardwood, wooden bed frames are manufactured to stand for years with the same colour and aesthetic appeal.
Stay tuned to our blog site for more interesting facts and writeups.